HOW TO WORK WITH METAL
We guide you step by step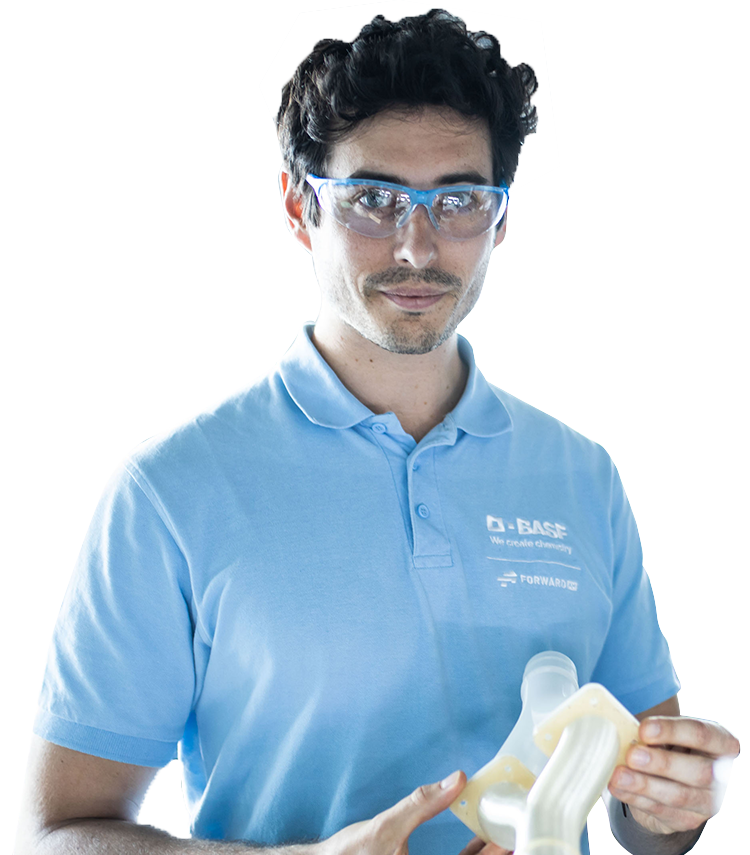 PRINTING
Printing with an Ultrafuse® Metal Filament is very similar to plastic FFF printing, however; there are subsequent pro- cessing steps that dictate the specific practices to increase the probability of successfully producing a full metal part. Once filament is loaded, flow has been calibrated, and the desired parts have been sliced, printing can begin.

First time printing Metals? At our useful resources you will find everything you need. Do you want to see instructions? Take a look into our tutorial videos.
DEBINDING & SINTERING
The application once printed and ready, the next step is getting your application debound and sintered. Critical differentiators from typical FFF 3D printing. But afterwards it will give you a full metal part. To support in getting the parts debound and sintered we now have launched a D&S Portal. Learn how it works in our "How to" video or read all about it in our User Guidelines.
DISCOVER OUR 3D PRINTING METAL SOLUTION
Our 3D Printing Metal Solution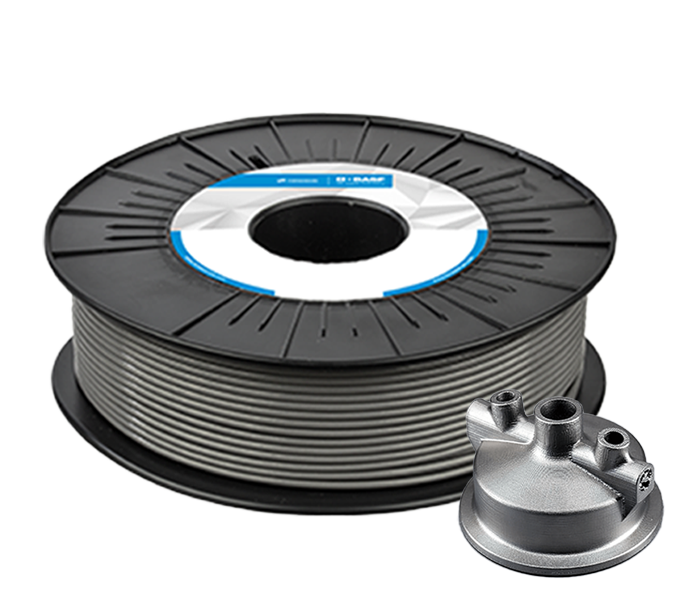 Discover Metal Materials
Ultrafuse® 316L and 17- 4 PH
Parts printed with Ultrafuse® 316 L or 17-4 PH metal filaments obtain their final properties, including hardness and strength, through the catalytic debinding and sintering process.
The catalytic debinding technology was eveloped and introduced by BASF and has emerged as the industry standard.
Discover more at our Useful Resources
Buy Ultrafuse® Metal Filaments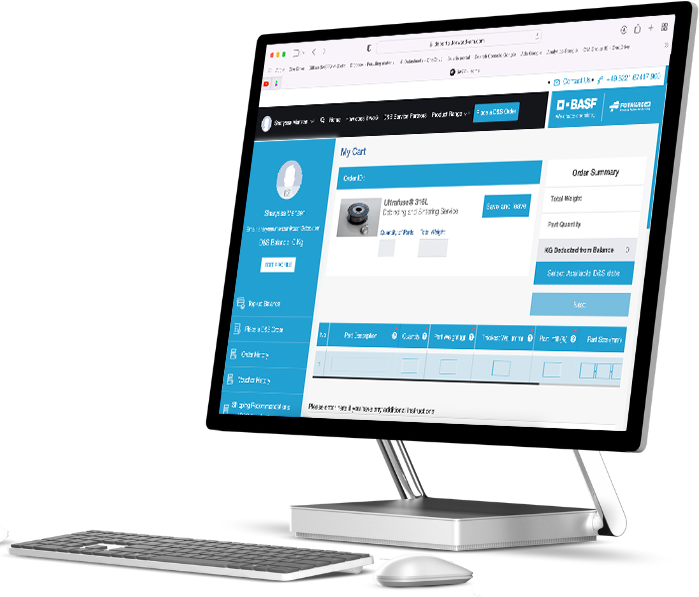 Debinding & Sintering Portal
Forward AM's new Metal Portal
Our brand new order management portal streamlines the process of turning Ultrafuse® metal filament printed parts into full metal.

The portal will provide automatic cost calculation, digital order preparation and planning, live documentation of all process steps, and integrated logistics. Learn how it works in our "How to" video.
Read more about our portal or click here to create an account.
DISCOVER D&S PORTAL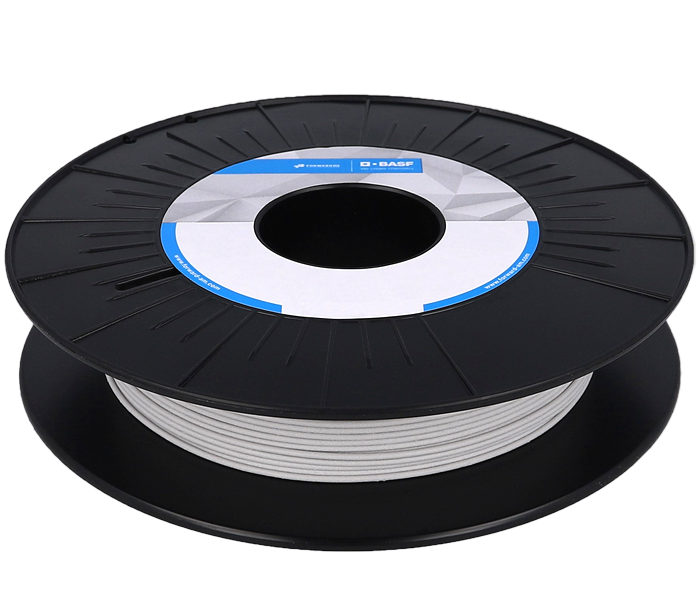 Only available in Europe
Ultrafuse® Support Layer*
Ultrafuse® Support Layer filament developed to be used in combination with Ultrafuse® Metal Filaments.
When printed between support and the object, it creates a barrier during sintering and facilitates the separation of support from the metal part.
Ultrafuse® Support Layer is not developed to print stand-alone parts and should be printed as a layer attached to the support structures in dual extrusion prints.
Read more about Ultrafuse® Support Layer
*Ultrafuse® Support Layer. This product is intended exclusively for sales, distribution, and use within the European Union, Albania, Iceland, Liechtenstein, Monaco, North Mace- donia, Norway, San Marino, Serbia, Switzerland, Turkey, and the United Kingdom and is only available for our customers located in those countries.
While the descriptions, designs, data, and information contained herein are presented in good faith and believed to be accurate, it is provided for in- spiration only. Because many factors may affect processing or application/use, we recommend that you perform independent tests to determine the suitability and proper use of a product for your particular purpose.
NO WARRANTIES OF ANY KIND, EITHER EXPRESS OR IMPLIED, INCLUDING WARRANTIES OF MERCHANTABILITY OR FITNESS FOR A PARTICULAR PURPOSE ARE MADE REGARDING PRODUCTS DESCRIBED HEREIN, OR THAT THIS CONTENT MAY BE USED WITHOUT INFRINGING THE INTELLECTUAL PROPERTY OF OTHERS. IN NO CASE SHALL DESCRIPTIONS, INFORMATION, DATA, OR DESIGNS DESCRIBED HEREIN BE CONSIDERED A PART OF OUR TERMS AND CONDITIONS OF SALE.
MATERIAL PRINTER COMPATIBILITY
WHO'S USING ULTRAFUSE® METAL 3D PRINTING?
ENGINE BRACKET
Full Metal Bracket for Liebherr Components with AM Consultancy and Filament from Forward AM
When migrating from traditional manufacturing methods to Additive Manufacturing, an experienced and trustworthy AM expert partner is the decisive success factor.
LEARN MORE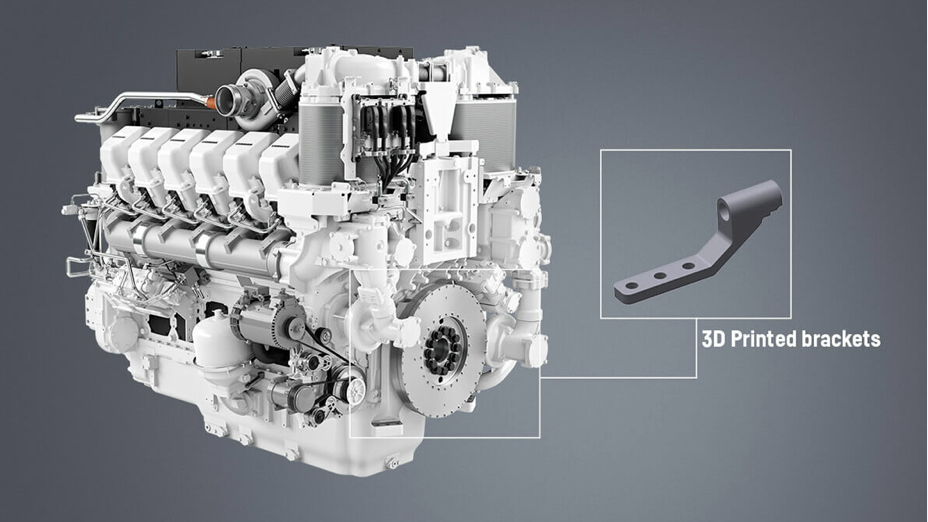 TOOLING FIXTURES
Cost-effective Metal AM with L3HARRIS
Electronic communication systems, avionics, space intelligence, cyber security and weather monitoring solutions.
LEARN MORE
DIRECT ACCESS TO OUR D&S PORTAL
One tool to get your 3D printed parts transformed into metal