Additive Manufacturing and the automotive sector jointly shape the future of modern transportation. Attend our free webinar on Wednesday, August 12 at 4 p.m. CEST / 10 a.m. EDT to see how Additive Manufacturing empowers you to become a pioneer in the industry.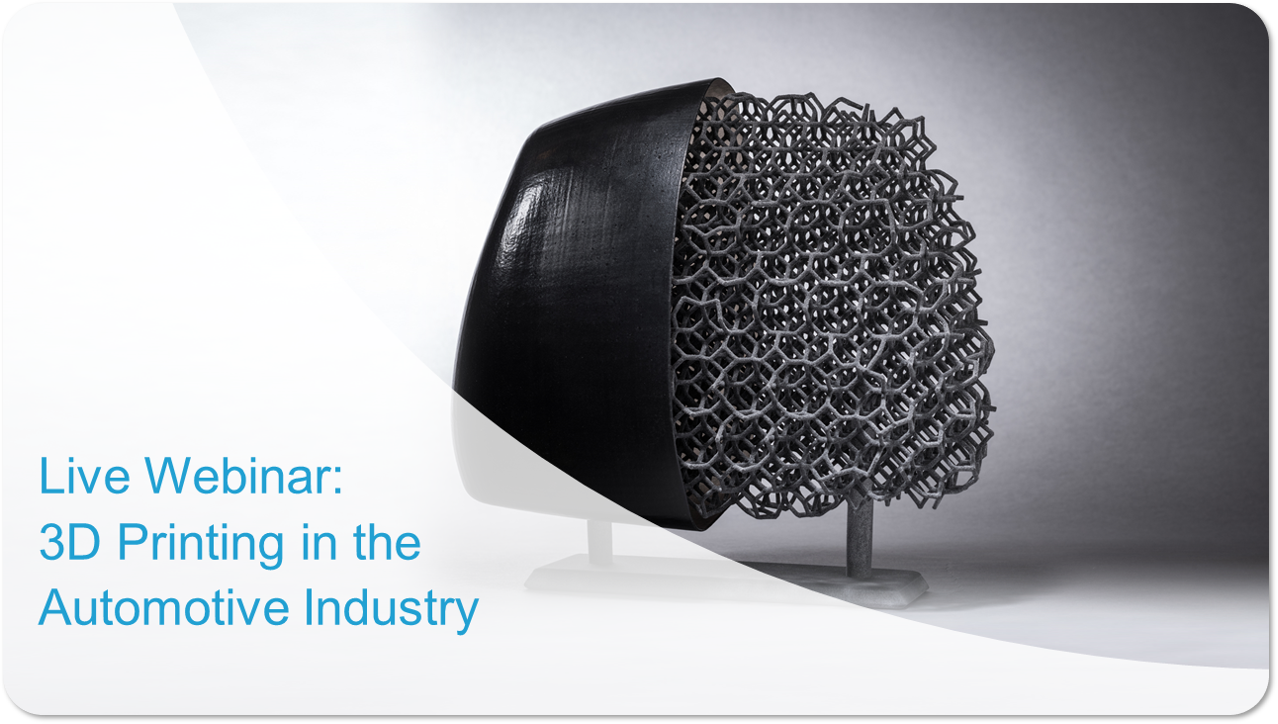 In the webinar, our experts will showcase the readiness of 3D Printing for automotive applications along the product lifecycle. You will learn how 3D printed parts simplify your assembly process, speed up your time to market and shorten your development cycle. When discussing real-life use cases, you will find out how lattice structures can support in designing interior components that require cushioning.
Register below and get your questions answered by our specialists.