Validated Ultimaker Printers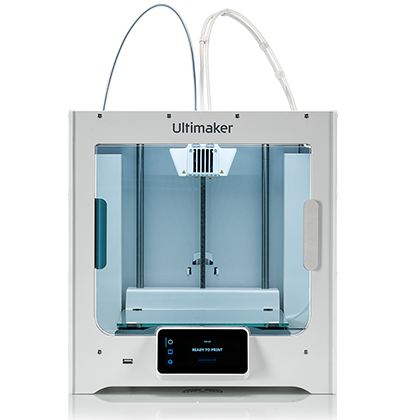 VALIDATED WITH OUR MATERIALS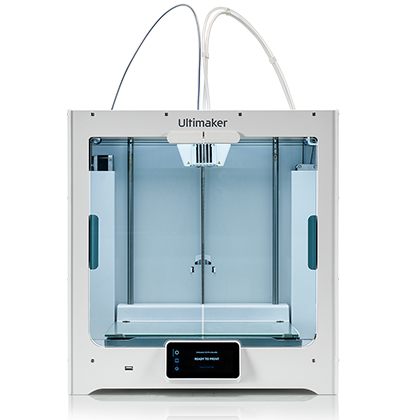 VALIDATED WITH OUR MATERIALS
"Customers are looking for solutions, not just a single technology or product. From that aspect, we need an ecosystem to help us develop specific, customized solutions with a competitive advantage for our end users, through materials, hardware, software or a combination of the three. BASF Forward was one of the first partners in our Material Alliance and for many years we have intensively worked together with both teams on developments that will take the 3D industry to new heights."
A PERFECT EXAMPLE OF JOINT FORCES
Ultimaker Metal Expansion Kit including
Ultrafuse® 17- 4 PH and Support Layer
Joint forces - Ultimaker and BASF Forward AM realized the first complete Metal Expansion Kit for professional 3D printing

The Metal Expansion Kit is explicitly developed to remove existing process's bottlenecks and limitations by providing users all the dedicated items, materials as Ultrafuse® 17-4 PH and Support Layer*, software features and knowledge to maximize process efficiency and further expand Ultimaker printer capabilities beyond thermoplastics.

The technology is powered by Ultimaker Cura and is compatible with the Ultimaker S5 Platform. Try our Metal Expansion Kit yourself and find out more at Ultimaker.com
Read the entire press release at Ultimaker.com
Read more about the Ultimaker Metal Expansion Kit
After printing a part with an Ultimaker S5 printer, the process is completed using the industry-standard debinding and sintering done externally through the current BASF Forward AM Debinding & Sintering Portal.

The Ultimaker Metal Expansion Kit includes both Ultrafuse® 316L and 17-4 PH, Support Layer* and specific accessories, to ensure a smooth printing experience. Buy our Ultimaker Metal Expansion kit here.
This unique all-in-one bundle by Ultimaker unlocks the Metal 3D printing on open desktop platforms like Ultimaker S5, makes MFFF more accessible and affordable. With all the necessary components and accessories in the kit, it facilitates for users switching between printing plastics and metal parts back-to-back, and helps them throughout the process step by step from a to z. We are happy to complement this kit with our Ultrafuse® filaments and to offer a simplified post-processing step at a competitive price through our Debinding &Sintering partners located in different regions.
BENEFITS FOR YOU WORKING WITH ULTIMAKER AND BASF FORWARD AM
Top grade Materials and reliable Hardware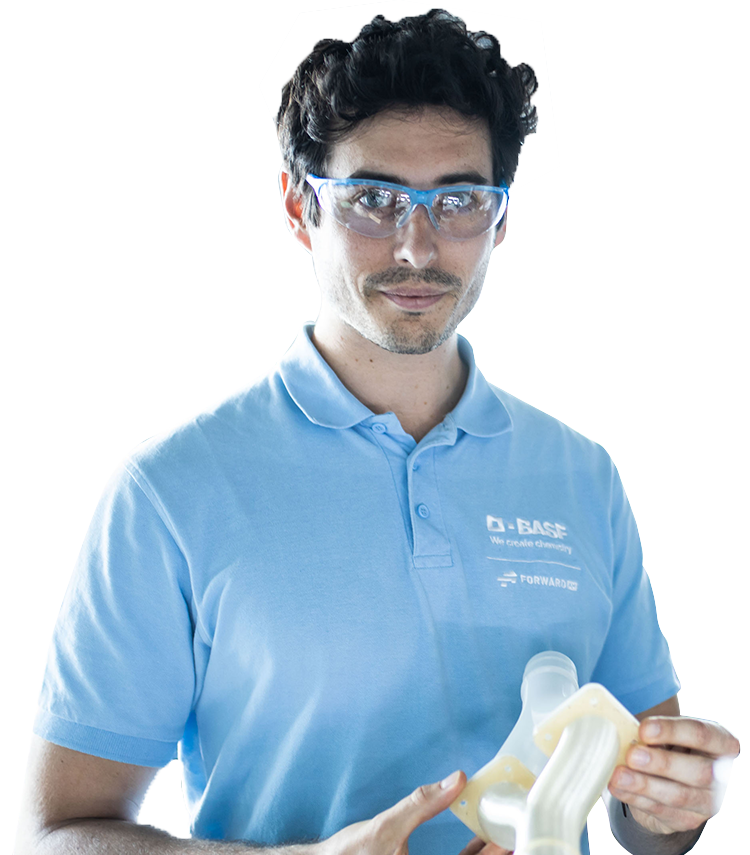 Ultimaker - the leader in professional 3D Printing - is on a mission to accelerate the world's transformation to flexible, empowering and sustainable solutions. They deliver an open platform that enables customers to take full advantage of the unique Ultimaker ecosystem that offers the largest diversity of 3D printing products and services in the industry. Ultimaker provides a seamless integration of hardware, software, and materials that simply works.
MATERIAL, HARDWARE AND SOFTWARE
Ultimaker creates both hardware and software solutions under one roof. And that combined platform is open. Because of this openness, we are witnessing the ongoing development of a 3D printing ecosystem of products and services, including the BASF Forward AM Ultrafuse® materials. These developments take what you can do with Ultimaker hardware and software to a whole new level – delivering a seamless, innovative, and future-proof customer experience that works the first time, and every time! Together we enable applications!


First time with this machine material combination? At our useful resources you will find everything you need.
FORWARD AM & ULTIMAKER
Useful content about 3D Printing
WORK WITH METAL
BASF Forward AM and Ultimaker - together unlock the magic of Metal
The long-standing partnership between Forward Am and Ultimaker goes even beyond the material and printer compatibility. With the launch of the Ultimaker Marketplace, an open system solution platform, Forward AM was able to create material print profiles for the Ultrafuse® metal and plastic filaments. These material profiles improve the user experience immediately by increasing the reliability and repeatability of the printing process while at the same time decreasing adoption barriers.
LEARN MORE
PODCAST
Metal FFF and Perfomance Polymers
Matt Griffin from Ultimaker sits with Roger Sijlbing and Tobias Rödlmeier of BASF Forward AM to discuss the company's role in additive manufacturing, which includes metal FFF and "performance products" such as customized thermoplastic filaments.
LISTEN TO THE PODCAST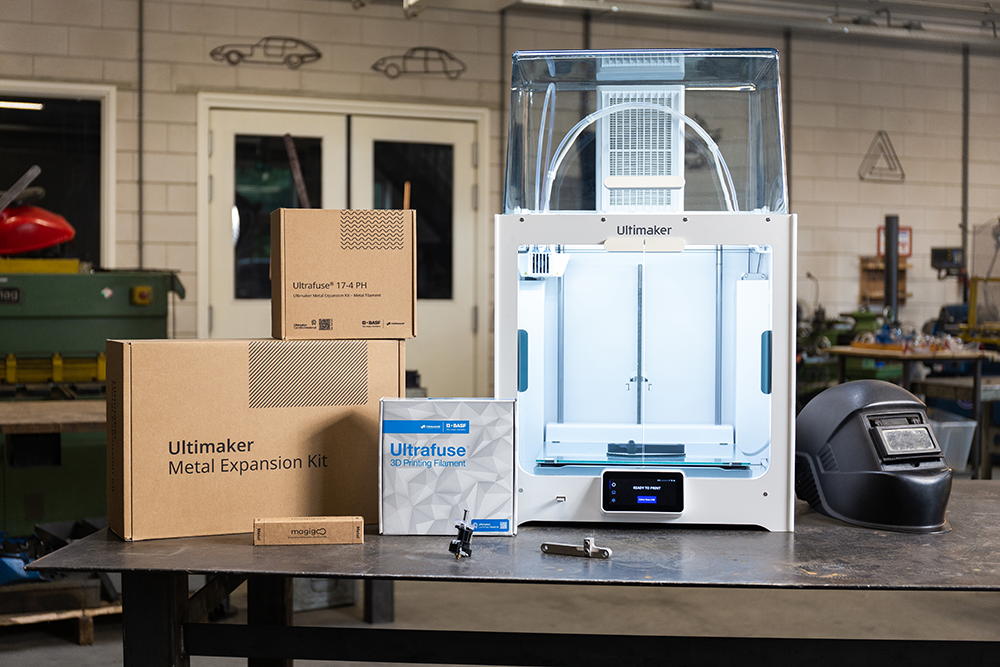 COMMERCIAL LAUNCH
Introducing the Ultimaker Metal Expansion Kit
3D Print functional steel parts on your Ultimaker printer. Together with Ultimaker we're proud to announce that the Metal Expansion Kit is now available from our network of resellers.
LEARN MORE
SOFTWARE
Print Metal FFF with Ultimaker Cura 5.1
Ultimaker Cura 5.1 arrives with metal FFF printing, better supports, and improved surface quality!
LEARN MORE
AVAILABLE DOWNLOADS
Useful Resources
Ultimaker Print Profiles
Ultrafuse® Standard Filaments
ABS, PET, rPET
Download from Ultimaker Marketplace;
Ultrafuse® Engineering Filaments
PLA PRO1, ASA, PC ABS/FR
Download from Ultimaker Marketplace;

Ultrafuse® Support Filaments
BVOH
Download from Ultimaker Marketplace; HiPS
Ultrafuse® Flexible Filaments
Download from Ultimaker Marketplace; TPU 64D

Ultrafuse® Reinforced Filaments
Download from Ultimaker Marketplace; PET CF15, PP GF30, PAHT CF15, PC GF30

Ultrafuse® Metal Filaments
MORE EDUCATION
Upcoming Activities
Disclaimer - Ultrafuse®

Support

Layer only available in Europe
*Ultrafuse® Support Layer. This product is intended exclusively for sales, distribution, and use within the European Union, Albania, Iceland, Liechtenstein, Monaco, North Mace- donia, Norway, San Marino, Serbia, Switzerland, Turkey, and the United Kingdom and is only available for our customers located in those countries.
While the descriptions, designs, data, and information contained herein are presented in good faith and believed to be accurate, it is provided for in- spiration only. Because many factors may affect processing or application/use, we recommend that you perform independent tests to determine the suitability and proper use of a product for your particular purpose.
NO WARRANTIES OF ANY KIND, EITHER EXPRESS OR IMPLIED, INCLUDING WARRANTIES OF MERCHANTABILITY OR FITNESS FOR A PARTICULAR PURPOSE ARE MADE REGARDING PRODUCTS DESCRIBED HEREIN, OR THAT THIS CONTENT MAY BE USED WITHOUT INFRINGING THE INTELLECTUAL PROPERTY OF OTHERS. IN NO CASE SHALL DESCRIPTIONS, INFORMATION, DATA, OR DESIGNS DESCRIBED HEREIN BE CONSIDERED A PART OF OUR TERMS AND CONDITIONS OF SALE.