Validated Duplex 3D Printers
ABOUT THE PRINTER
A new generation of printing FDM
The new generation of two-directional FDM printing offers many advantages vs the traditional one-way printing, allowing the printing of large and complex objects with less or no supporting, thus speeding up the total object creation process significantly, reducing human-labor heavy post-processing and decreasing material need.
"Developing our DUPLEX F2 printer would have taken a lot longer without BASF Forward AM's quality and consistent materials and their professional and proactive support. Working with them felt like we are developing our industrial printer together, their enthusiasm and curiosity created a super-efficient collaboration."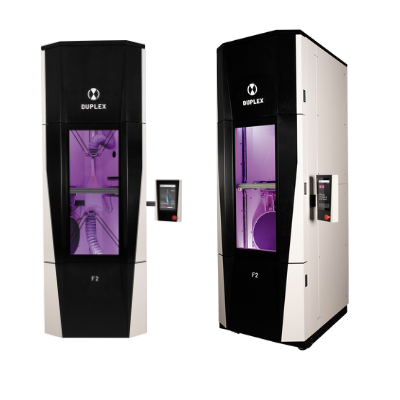 VALIDATED WITH OUR MATERIALS
BENEFITS FOR YOU WORKING WITH DUPLEX3D AND BASF FORWARD AM
Printing in two directions, up to 5 times faster without a decrease in quality, less ​or no support material needed for most geometries.
About our collaboration, DUPLEX - BASF ForwardAM partnership is a truly innovation-driven collaboration to create the first of the new generation of FDM printers that are building an object from two directions at the same time, starting from the midsection.
The patented new technology of printing an object in two different directions simultaneously requires the best-in-class, quality materials. The collaboration with BASF – ForwardAM ensured throughout the development, fine-tuning, and testing of our DUPLEX F2 printer the filament consistency was much needed for efficient machine improvement.
Thanks to this partnership the reliability of the final print is ensured: throughout the 2 year-development and the setting of the printing parameters, we put an extensive focus on the material adhesion at the bottom starting layer to ensure material continuity and unchanged tensile strength vs one-directional printing. The objects printed with Ultrafuse filaments on DUPLEX F2 are thus ensured to be of the highest quality!
FORWARD AM & DUPLEX 3D
Learn all about our Machine & Material combination
USE CASE
From 3D model to in-water testing 2 days
Brača-Sport has been using DUPLEX's F2 industrial 3D printers to bring down their 90 days prototyping cycle to a mere 2 days and also to cut down their mold-making costs. DUPLEX's 3D printers are based on their innovative two-directional part building approach that enables not only faster production of large-size parts, but also reduces te need for post-processing by far.
READ ALL ABOUT IT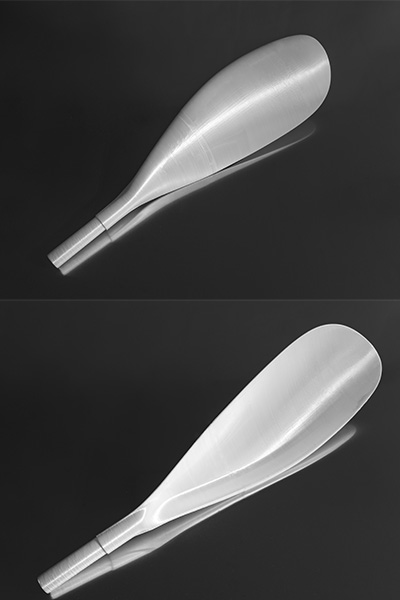 SOFTWARE
MAP™ Technology
MAP™ technology introduces a completely new way of creating physical 3D objects, establishing a new standard in additive manufacturing resulting in higher productivity and ROI. Using multiple build directions MAP™ technology can achieve unparalleled print speeds without any limitations on the 3D geometry being built.
READ ALL ABOUT IT ON DUPLEX 3D
"Duplex is probably one of the most innovative printer manufacturers in the market. Two way printing offers many advantages in speed, geometry, applications and cost savings. The Duplex printer is optimized for BASF materials to create an innovative ecosystem that always works. We are very proud of this partnership that really pushes the AM market forward."
AVAILABLE DOWNLOADS
Useful Resources