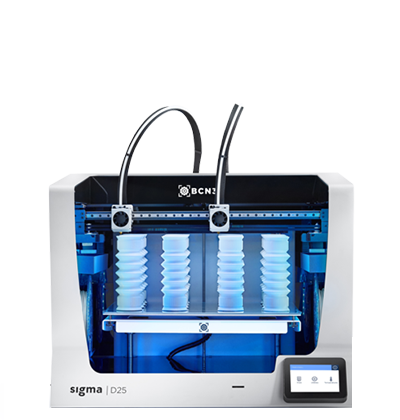 VALIDATED WITH OUR MATERIALS
BCN3D Sigma D25
A desktop printer engineered to grant maximum productivity through a hassle-free experience.
Read more
Compatible filaments
Compatible with the following Ultrafuse® materials;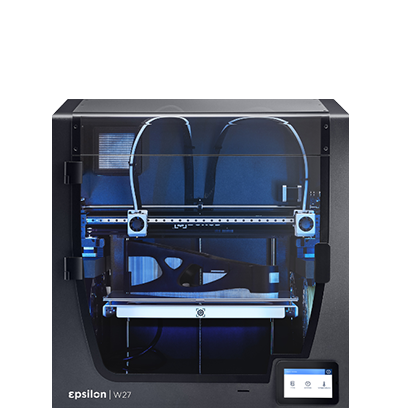 VALIDATED WITH OUR MATERIALS
BCN3D Epsilon W27
Compatible filaments
Compatible with the following Ultrafuse® materials;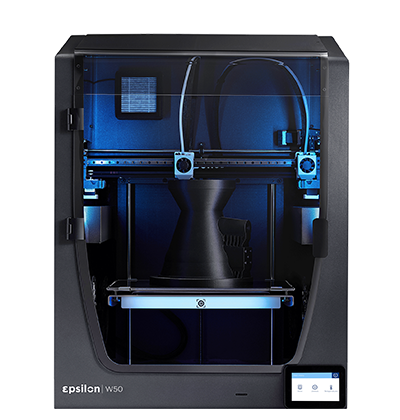 VALIDATED WITH OUR MATERIALS
BCN3D Epsilon W50
The most popular BCN3D printer is designed to deliver large-scale parts with industrial-grade materials.
Read more
Compatible filaments
Compatible with the following Ultrafuse® materials;
A PERFECT EXAMPLE OF JOINT FORCES
BCN3D Metal Pack with Ultrafuse® 316L and 17- 4 PH
This innovative add-on Metal kit consists of all the necessary equipment and materials needed to print nearly 100% stainless steel parts.
The Metal Pack opens up a new range of applications, especially for spare parts, functional prototyping, and tooling, and is mainly aimed at the pharmaceutical, food, automotive, aerospace, and manufacturing sectors. Try this Metal Pack yourself and buy directly from BCN3D.
Read more about the Metal Pack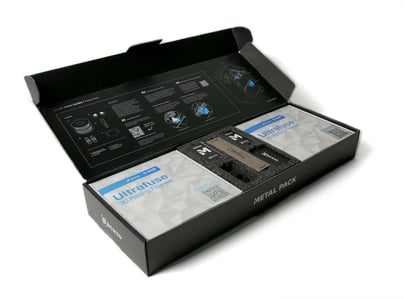 BENEFITS FOR YOU WORKING WITH BCN3D AND BASF FORWARD AM
Top grade Materials and reliable Hardware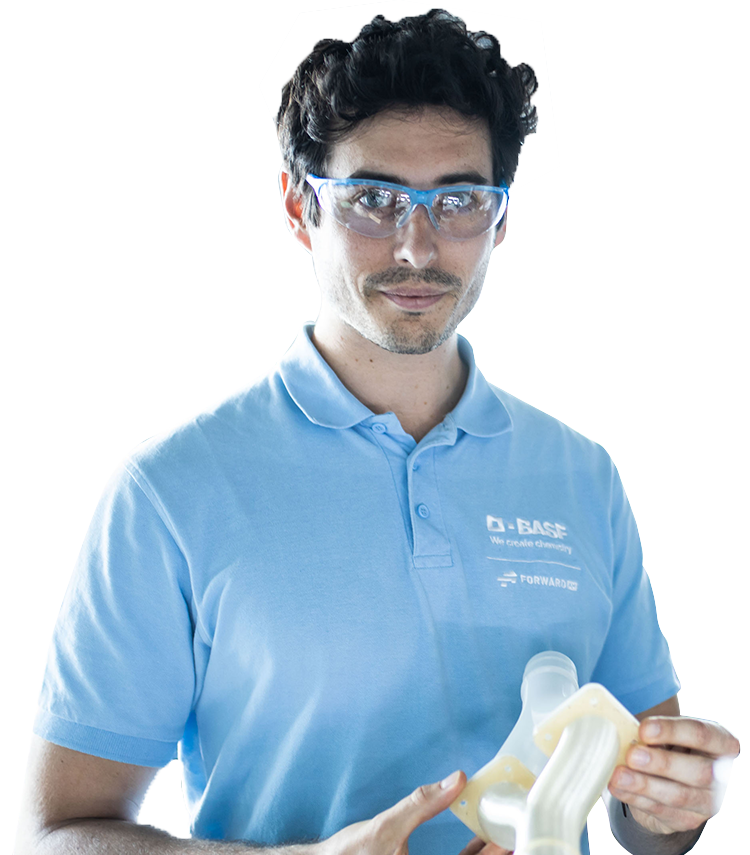 MATERIAL AND MACHINE COMBINATION
This partnership allows customers to experience the benefits of top-grade materials, steadfast reliability and the versatility to create parts for applications across every industry.
Whether you manufacture components for the automotive, education aerospace sectors, you can be sure that your BCN3D hardware in combination with our BASF Forward AM Ultrafuse® filaments from this partnership will adhere to your every need.

First time with this machine material combination? At our useful resources you will find everything you need.
"BASF Forward AM complements our work at BCN3D perfectly through its extensiveknowledge and experience in the field of materials. Working closely with BASF Forward AM's chemical engineers and having this expertise under our belt contributes to our position as leaders in this sector."
ALL YOU NEED FROM FORWARD AM & BCN3D
Learn all about the outcome of our collaboration
HARDWARE
Complete the Epsilon ecosystem!
The Smart Cabinet (SC) completes the Epsilon ecosystem, keeping your materials in optimal condition.
Supported by BCN3D's smart drying technology, the humidity-controlled environment has been designed to extend the service life of your materials, protecting the filament and reducing print failure due to moisture, significantly improving your prints' quality.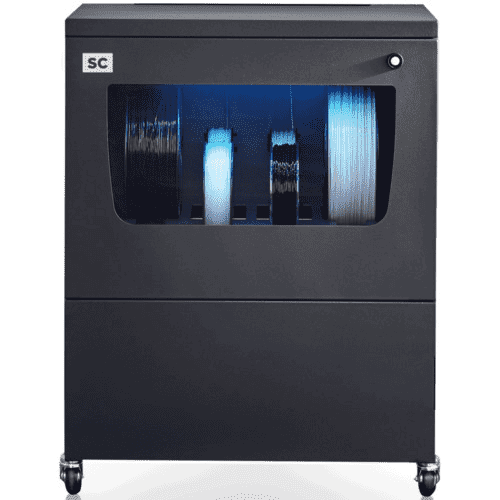 EVERYTHING YOU NEED TO KNOW
OPTIMAL RESULTS FOR MOTORSPORT
Four materials, one electric vehicle, new heights by 3D Printing
Elisava Racing Team are creating a fully electric, intelligent motorcycle equipped for mountain rescue in hostile terrains. Collaborating with BCN3D, 19 end-use parts were printed using 3D FFF technology in a variety of different technical materials and sizes.
LEARN MORE
RENOVATING PRODUCTION PROCESSES WITH 3D PRINTING
In-house 3D printed tooling brings an efficiency overhaul to Saint-Gobain's production line
The incorporation of 3D printing across its shop floor has saved the company around 170.000€ and reduced lead times of its tooling by 93%.
READ ENTIRE USE CASE
AVAILABLE DOWNLOADS
Useful Resources
BCN3D Print Profiles
Ultrafuse® Standard Filaments
ABS, PET, rPET
Download from BCN3D Stratos; PP
Ultrafuse® Engineering Filaments
PLA PRO1, ASA, PC ABS/FR
Download from BCN3D Stratos; ABS Fusion+, PA
Ultrafuse® Support
Filaments
HiPS
Download from BCN3D Stratos; BVOH
Ultrafuse® Flexible Filaments
TPC 45D, TPU 85A, TPU 95A, TPU 64D, TPS 90A
Ultrafuse® Reinforced Filaments
PET CF15, PC GF30,
Download from BCN3D Stratos; PP GF30, PAHT CF15, PA6 GF30

Ultrafuse® Metal Filaments