The Finals will happen LIVE on June 30th, 2021 from 5pm to 8pm CET
Don't miss out on this major 3D printing startup event! Sign up today to attend the Finals and be part of the journey.
Register today to the Finals
Join us for the big Finals of the Forward AM Innovation Award, the first global contest for startups using Additive Manufacturing!
The Finals will happen online.
The 4 Finalists will pitch their 3D printing applications live in front of you and the jury.
Discover innovative startups, network with our sponsors and be part of a global event dedicated to accelerate Additive Manufacturing and its possibilities for innovative, sustainable and scalable applications!
Meet the Finalists
They will pitch in front of you on June 30th
After receiving an overwhelming amount of highly inspiring applications from all over the globe, our jury has had a tough time selecting the most promising applications. It's time to meet the 4 Finalists of the Forward AM Innovation Award.
Founded in Canada in 2017
Cosm Medical focuses on pelvic floor issues such as incontinence and prolapse, a common global women's health issue. Their 3D printed silicone-based pessaries show a higher success rate than traditional ones, thanks to a combination of personalized design process using ultrasound, Artificial Intelligence and Additive Manufacturing.
Founded in the United States in 2019
HILOS aims to reinvent the footwear industry with Additive Manufacturing. Their approach combines a blend of 3D printing and hand craftsmanship to drive a new generation of additive footwear, produced locally and sustainably. Their process uses 80 percent less water than the traditional approach.
Founded in France in 2016
Syos creates 3D printed custom saxophone mouthpieces that enable musicians to shape their own unique sound. World-famous musicians are already adopting their solution.
Founded in France in 2019
Wyve creates 3D printed surfboards from recycled plastics. With a unique honeycomb design, they are easy to repair and lightweight, bringing sustainability and advanced functionality to a traditionally rather pollutive industrial process.
The Awards
Forward AM Innovation Award is designed to accelerate the growth of startups that
innovate with Additive Manufacturing What does "in goods and services" mean?
The winner will be able to pick any item from the overall product and service portfolio of the sponsors, e.g. printers, materials, consulting, software... Choose whatever you need to accelerate your startup.

Connections
Connect with leading investors, industry experts and fellow entrepreneurs.
Become part of the global Additive Manufacturing community and meet experts and mentors.

Coaching
Pitch in front of a curated audience of renowned industry leaders and investors. 2 months of dedicated coaching provided by top-notch mentors in the industry.
Get spotted by international media with interview opportunities.

Funding
80,000€ Grand Prize in goods and services for the best Additive Manufacturing application, 10,000€ in cash for the best sustainable 3D printing application, 15,000€ in goods and services for the People's Award. Each finalist will also receive 20,000€ in goods and services to get ready for the final.
Dedicated Investor Day for 1-on-1 meeting with VC firm AM Ventures.

What to Expect
Your journey to the Award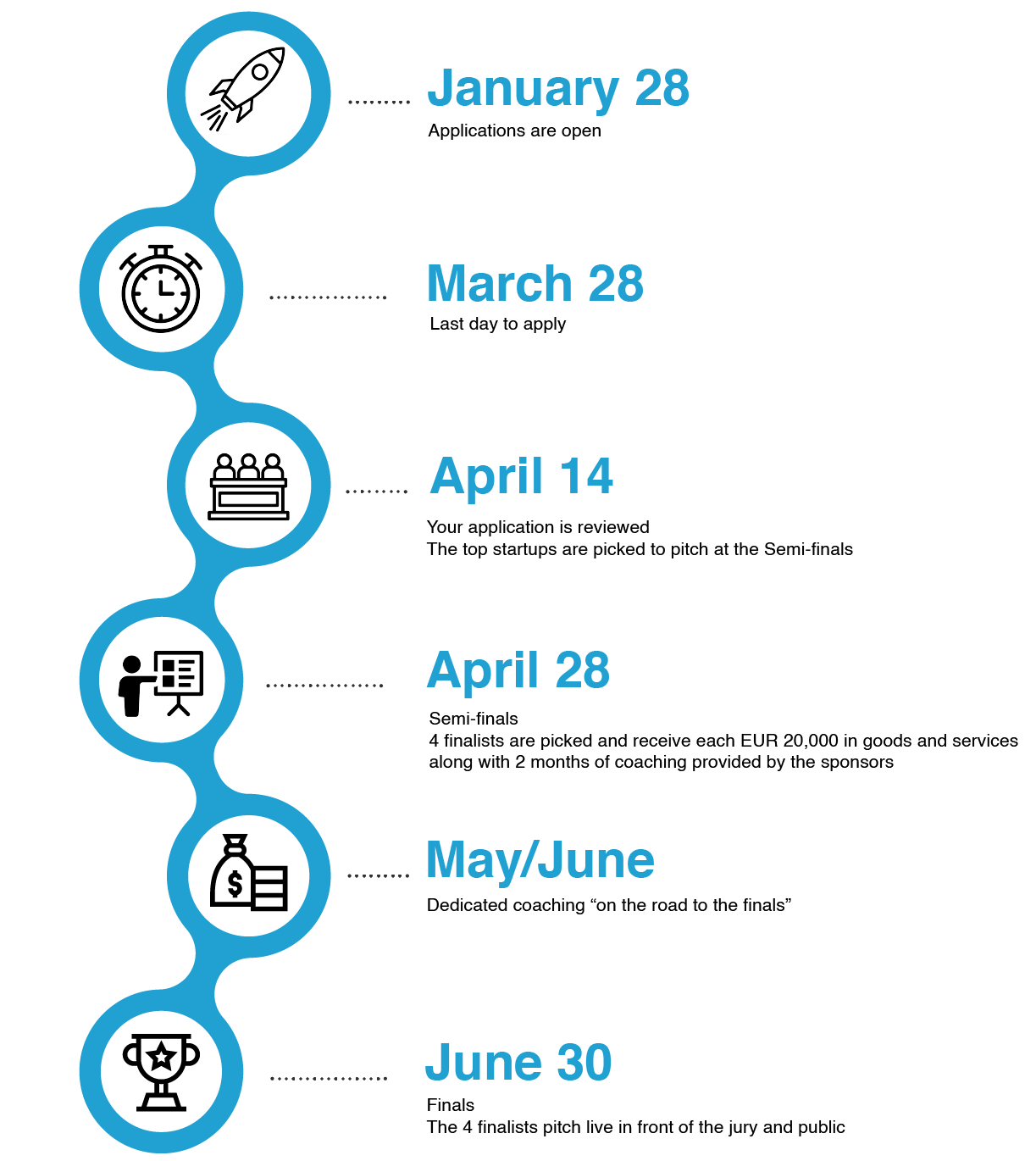 You Should Apply If
Your startup creates products using Additive Manufacturing

Your startup is less than 5 years old and employs less than 50 people. Spin offs from universities and medium-size companies are eligible as well.
You Shouldn't Apply if
Your startup develops 3D printers, software or material. We are looking for 3D printing applications!
Your startup can be in any industry; we are looking for 3D printing applications with a strong focus on innovation, sustainability and scalability.
Dental aligners, shoes, tools, automotive parts, music instruments, industrial tooling and molding, medical implants, sports equipment, toys, architecture, fashion, construction... Do you have an idea for a product that would benefit from switching to 3D printing? Then it's time to apply!

Do you have questions about the contest? Feel free to contact us at forwardam.award@basf-3dps.com

BASF 3D Printing Solutions GmbH, headquartered in Heidelberg, Germany, is a 100% subsidiary of BASF New Business GmbH. It focuses on establishing and expanding the business under the Forward AM brand with advanced materials, system solutions, components and services in the field of 3D printing. BASF 3D Printing Solutions is organized into startup-like structures to serve customers in the dynamic 3D printing market. It cooperates closely with the global research platforms and application technologies of various departments at BASF and with research institutes, universities, startups and industrial partners.
They will provide coaching, marketing exposure and funding to the finalists.
We are honored to have them on our side.
AMPOWER
AMPOWER is the leading consultancy in the field of industrial Additive Manufacturing. AMPOWER advises their clients on strategic decisions by developing and analyzing market scenarios as well as compiling technology studies. On operational level, AMPOWER supports the introduction of Additive Manufacturing.
AMT
AMT produces end to end automated post processing systems that are accelerating the mass adoption of industrial Additive Manufacturing 2.0. Founded in 2017, AMT is headquartered in the UK with a design and manufacturing facility in Hungary, and offices in Texas. More information about AMT is available at
AUTODESK
At Autodesk, we exist to turn ideas into new realities that shape a thriving future. Our software and services harness emerging technologies—such as additive manufacturing (3D printing), artificial intelligence, generative design, and robotics—that give companies and individuals the power to work more quickly, effectively, and sustainably throughout the entire project lifecycle. For more information visit autodesk.com or follow @autodesk.
HP
HP Inc. creates technology that makes life better for everyone, everywhere. Through our product and service portfolio of personal systems, printers and 3D printing solutions, we engineer experiences that amaze. More information about HP Inc. is available at
Photocentric
Photocentric has been manufacturing photopolymer resin since 2002 and are the undisputed world-leaders in visible light polymerisation. In 2014 we started our journey into 3D printing with the use of LCD screens as the selective light source to harden visible light photopolymer.
https://photocentricgroup.com/
Sculpteo
Digital manufacturing leader since 2009, Sculpteo works with innovative companies to integrate 3D printing into their manufacturing processes. Sculpteo's experienced Additive Manufacturing specialists provide on-demand 3D printing with professional technologies and
performance materials.

www.sculpteo.com
Ultimaker
Since 2011, Ultimaker has built an open and easy-to-use solution of 3D printers, software, and materials that enable professional designers and engineers to transform the way they manufacture. Over 400 employees work together to accelerate the world's transition to digital manufacturing.
AM Ventures
The leading venture capital firm in additive manufacturing has an extensive portfolio of more than a dozen successful companies in 7 countries on 3 continents. AM Ventures possesses in-depth technology know-how and is well connected with the most experienced industry experts in the 3D printing industry.
BASF Venture Capital
BASF Venture Capital are the corporate venture capital company of the BASF Group. Since 2001, we have been investing worldwide in young, fast-growing companies and funds related to current and future businesses of BASF. With our investments we focus on the areas of chemistry, new materials, sustainability, digitalization and new, disruptive business models.
Deloitte
Deloitte is a leading global provider of audit and assurance, consulting, financial advisory, risk advisory, tax and related services; legal advisory services in Germany are provided by Deloitte Legal. Our global network of member firms and related entities in more than 150 countries and territories (collectively, the "Deloitte organization") serves four out of five Fortune Global 500® companies. Learn how Deloitte's approximately 330,000 people make an impact that matters at www.deloitte.com/
Women in 3D Printing
Women in 3D Printing is an organization dedicated to promoting, supporting and inspiring women who are using Additive Manufacturing technologies. Women in 3D Printing centers around the idea that we should embrace those diverse backgrounds because they are what makes this industry so rich and interesting.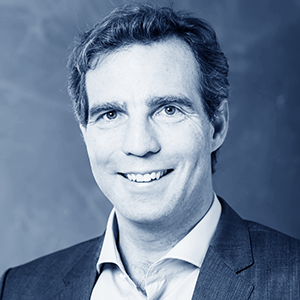 Francois Minec
Managing Director
Forward AM
François Minec is Managing Director of BASF 3D Printing Solutions GmbH Heidelberg since April 1, 2019. He is the Founder of Advanc3D Materials and shareholder of Setup Performance to develop and introduce innovative 3D printing materials. Both companies were acquired by BASF New Business and BASF 3D Printing Solutions GmbH in 2018. François holds a Master's degree in Chemical Engineering, M.Sc. in Polymer Science and an Executive MBA at ESCP Europe.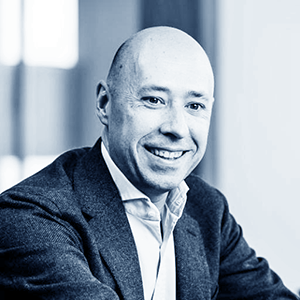 Nuno Campos
Chief Marketing Officer
Ultimaker
Nuno Campos is Chief Marketing Officer at Ultimaker. Nuno Campos holds a Master's degree in Marketing and has enriched his knowledge with several degrees in Business, Digital Strategies and Digital Transformation. At Ultimaker Nuno Campos is tasked to strengthen the Brand strategy, build the digital infra-structure and scale-up global activities and processes to support fast growing sales of Ultimaker.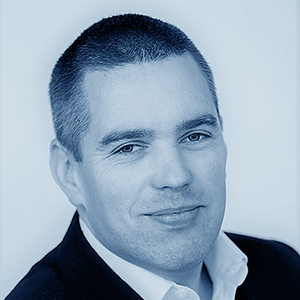 Joseph Crabtree
Founder & CEO
AMT
Joseph Crabtree is the Founder and CEO of Additive Manufacturing Technologies. Prior to founding AMT in 2017 Joseph spent 14 years in traditional manufacturing. A Material Scientist by trade, Joseph has worked across the globe in several diverse roles including Engineering, Operations and Sales.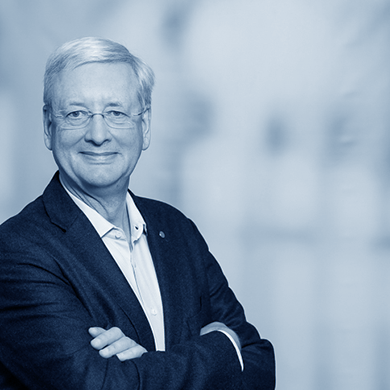 Wolfgang Falter
Partner,
Oil, Gas & Chemicals, Sustainability Services
Deloitte
After serving as an application technology manager for the beverage industry at Henkel, Wolfgang spent 15 years with Roland Berger, where he was an equity partner and leader of the global chemicals and oil practice. Before joining Deloitte in 2015, Wolfgang spent more than 9 years with AlixPartners, leading the Oil, Gas & Chemicals practice in EMEA.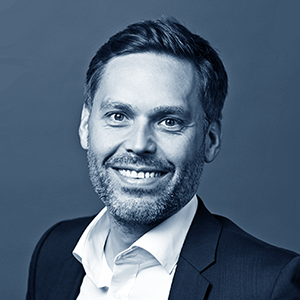 Arno Held
Managing Partner
AM Ventures
Arno Held is managing director of AM Ventures Holding GmbH and responsible for investments into start-up companies in the field of additive and advanced manufacturing. He did several investments in the field of additive manufacturing such as DyeMansion and 3YOURMIND.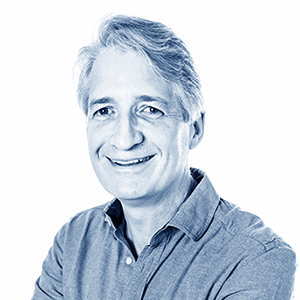 Paul Holt
Managing Director
Photocentric
Paul started Photocentric in a small room in Peterborough 18 years ago. He has a degree in Maths, but never uses it. Having had to do every role in the building, the norm when you start a business, he has now managed to do only what he likes doing and solely occupies himself with how we can develop our technology. He oversees all research.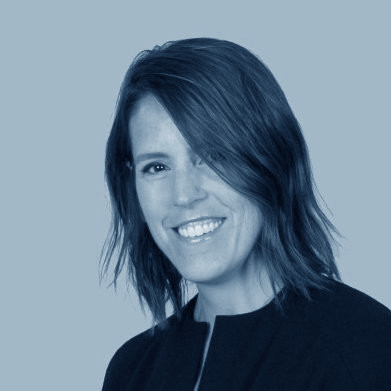 Kimberley Losey
Head of Marketing, Fusion 360
Autodesk
As a brand marketing architect, business designer, and serial entrepreneur, Kim spends much of her time focused on the needs of design and manufacturing customers and turning complex technical concepts into attention-grabbing, insight-based campaigns that address those needs. She thrives on translating creative vision into projects and programs with immense impact, complemented by a healthy balance of running and wine.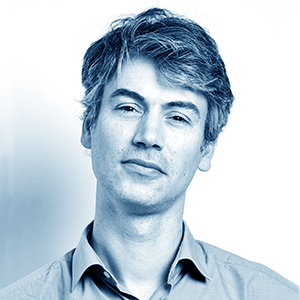 Clément Moreau
CEO
Sculpteo
Clément Moreau has a Masters in engineering from Ecole Centrale Paris. He worked for 8 years in Telecommunication industry as software developer and leader before launching Sculpteo in 2009. Since then Clément served as CEO of the company, leading it through the growth and adoption of 3D printing.
Virginia Palacios
Strategic Marketing Director
HP
Virginia is currently working at HP as Plastics Strategic Marketing Director in 3D Printing and Personalization Business.
She has been working in the company for more than 20 years in different positions from R&D to business development, technical presales and Product Management across 3 different business, Large Format, SW and 3D. She has been mainly based in Barcelona with international experience in Shanghai for 2 years. Before HP she worked in Sony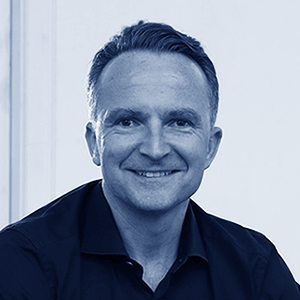 Markus Solibieda
Managing Director
BASF Venture Capital
Markus Solibieda is the Managing Director of BASF Venture Capital (BVC) since November 2016. Before joining BVC, Markus was a Partner at Mandarin Capital Partners and Head of the company's Frankfurt office. Prior to this, he co-founded Baigo Capital, a growth capital fund focused on the healthcare industry. Markus studied Business Administration at the European Business School in Wiesbaden, Germany, as well as in Dijon, France and Phoenix, USA.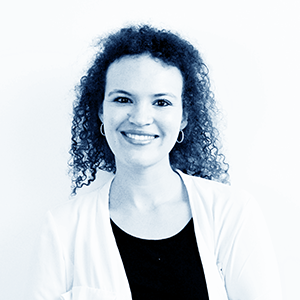 Nora Touré
Founder Women in 3D Printing
Director, Sales & Service Factory Operations Fast Radius
Nora Toure has been an additive manufacturing expert since 2010, particularly skilled at building strategy alliances and strong business relationships. She has a deep understanding and experience of the manufacturing ecosystem with a passion for working at innovative
companies driving social value through technology.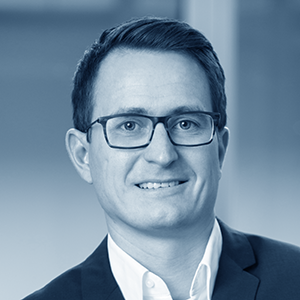 Eric Wycisk
Managing Partner
AMPOWER
Eric is Co-founder and Managing Partner at AMPOWER. Since 2008 he successfully supports companies to identify Additive Manufacturing applications and implement production capacities in their respective industrial environment. With a background in mechanical engineering he is focused on achieving the maximum part performance with the right AM technology.
Congrats to our 16 Semi-Finalists
After receiving an overwhelming amount of highly inspiring applications from all over the globe, our jury has had a tough time selecting the most promising applications. It's time to meet the 16 Semi-Finalists of the Forward AM Innovation Award.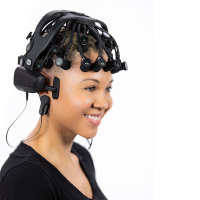 CGX LLC
EEG Headsets
Founded in the United States in 2018
CGX is the world leader in dry EEG technology. The company designs, manufactures, and sells EEG headsets and biophysiological monitors to research, academic, and clinical facilities worldwide.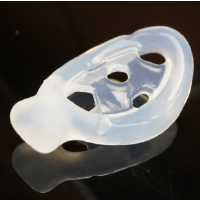 Cosm Medical
Urogynecology
Founded in Canada in 2017
We are personalizing care for pelvic floor disorders such as incontinence and prolapse by creating and commercializing a digital urogynecology platform that combines proprietary ultrasound diagnostics, AI, and 3D printing. We will replace the art of pessary fittings with the science of Gynethotics for women suffering from a common, growing, stigmatized and underserved global women's health issue.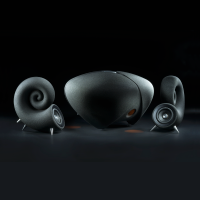 DEEPTIME
Speakers
Founded in Czech Republic in 2019
Boosted by what state-of-the-art technology permits today, we produce high-end speakers with audiophile-level sound for design-savvy music lovers.
DOVE Device
Overdose sensor
Founded in the United States in 2019
The DOVE Device is the first device to actively sense signs of an ongoing opioid overdose, and respond with a completely automated injection of the life-saving antagonist, naloxone. Designed to be compact and almost entirely 3d-printable, we are looking to provide an affordable option to encourage the safe use of opioids during this ongoing crisis.